About Us
Contact us
Contact information: Zhejiang Mintai Cylinder Co.,Ltd
Add: No. 39 Renhe Street Yuhang Hangzhou
Tel: 0571-86397898,86390809
Fax: 0571-86399886
Our founders have deep business development history, Mintai cylinder was built in December 2015. Mintai Cylinder is located in China's beautiful city --- Renhe Yuhang District, Hangzhou, is a set research and development, production, sales and service as an integrated platform for science and technology, professional research and manufacture of liquefied petroleum gas cylinders. Enterprise production base of the total area is 35,000 square meters, with 6 advanced automated production lines,Including independent export product line.
At the time of the establishment of the enterprise, Min Tai established their own vision and mission: to create a highly safe and reliable products, high-quality life services for public. Min tai will constantly develop exploration to build their own management philosophy: to innovative ideology construction and development of the new stage.
Today, Min Tai take "technology and quality driven" for the enterprise strategy, ensure that equipment manufacturing technology and process is the high level of current and future cylinders, with efficient operating capacity group, the research and development team always keep continuous innovation ability at the same time, the company not only has excellent manufacture process, comprehensive management with excellence and has completely accords with the quality assurance system of special equipment manufacturing. From the personnel to equipment technology, both in the domestic industry will be an edge.
We start with the mature liquefied petroleum gas cylinders products, continue to extension, enter into field of high-end products. In face of the current and future market development trend, Min tai will strive to provide customers with the required multi-series products, multi-specifications and high standards of cylinders , mutual development with them.
In the process of expanding our business, we will also strive to enterprise civic duty and responsibility, using our intellectual resources, technology application and our unique way for the benefit of society, government, obtain encouragement and affirmation of society and industry at the same time.
We firmly believe that through our efforts, Mintai cylinder will soon set up marketing network at home and abroad, at the base of a highly qualified team with high quality, safe and reliable products, we will provide service for the customer quickly. We will also continue to draw lessons from the development of the domestic and foreign advanced concept, the development model and experience, continuous deepening enterprise in product research and development, technology innovation, enterprise management and marketing service and so on various aspects of updating practice.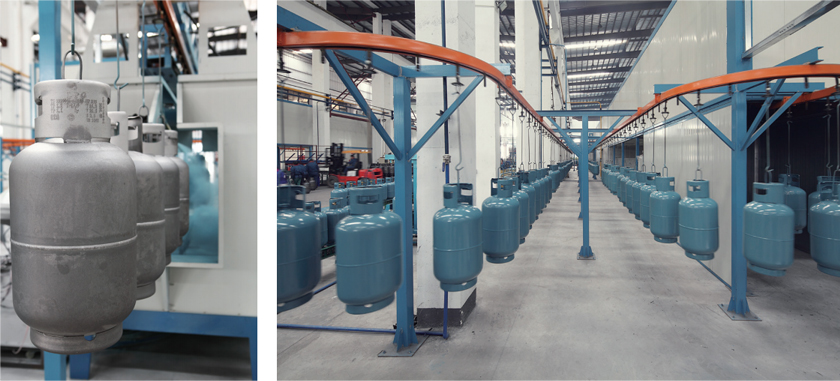 At present, Mintai cylinder has prepared well prepared, and will develop fast the markets of China's domestic many countries and regions. We will continue devoting to provide customers and partners outstanding, reliable products and services, continue to take "technology first, strives for perfection," as global market for the development of strategy, planning and promoting steady and rapid development, with first-class leadership, technological innovation and enterprise culture, explore green and sustainable development of the "path to create the future a better life".